Lock Services
Services for the everyday folk, business crowd and general non-locksmithesque types. Because not everyone can be a lock expert…
Admit it…
You have found yourself in a one-on-one battle with some lock somewhere and had your tushy handed to you.  We all have. Whether it is your apartment deadbolt (with a key that has been copied from a copy too many times), or the keyless entry lock at the office that decided your fob is the devil, we have seen it all.
But you are not alone and you have an expert on your side.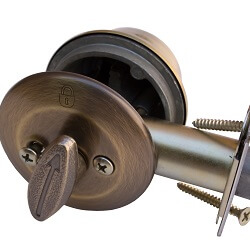 We have battled more locks than there are bats under Congress St. Bridge and won! We have done everything from greasing up lock pins to rekeying whole offices with private and master keys. The inner workings of a lock is our backyard and we hang out there ALL the time.
Upgrade your home with Bio-Locks or Smart Locks
Remember when opening a door with your thumbprint was a thing of science fiction (maybe you are too young for that, so when it was a thing for only the government or high-security offices)?  Now, it is an affordable and easy solution for your home's security.
We understand your needs and we are in your community to help cover all your automotive, residential and commercial locksmith needs. Trained in the latest technological advancements, we can offer you expert advice and installation 24 hours a day.
Our customers receive only the most modern and secure lock and key updates. Proudly assisting the local area for just under a decade, we have all the experience and expertise you need to feel comfortable and safe. Trust our capable and professional team to provide you with the best options on the market and tailor your locks to fit your needs.
From deadbolts to biotech and keyless entry, to access control systems, we get the job done right.
Around the Clock
We provide around the clock lock assistance for homes, cars and businesses in the surrounding areas.
Advanced Technology
Installation of smart locks for homes and high-tech security locks for businesses.
Variety
We replace and install a large variety of locks available at all price points to meet your budget.
We pride ourselves on being the best! We offer complete locksmith solutions and are licensed, bonded and insured. We know just how stressful a lockout can be and we understand how you feel. Whether you want to schedule a system upgrade for your business or you need immediate
emergency locksmith
assistance, we are here for you. We hire only the best in the biz to represent us. Our staff is honest, provides you with transparent pricing and gets the job done. Contact us today for a free quote!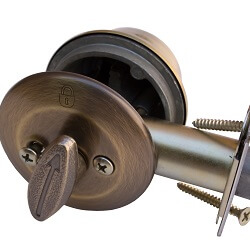 Deadbolt Locks
Maximum security protection for homes and businesses, these locks are the way to go!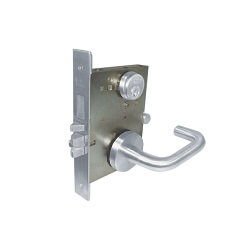 Mortise Locks
High-security mortise locks offer you the highest security available on the market for traditional lock and key systems.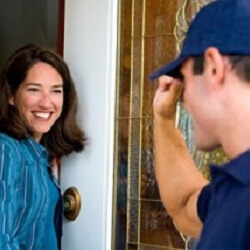 Lock Change and Rekey
Upgrades and replacements for every door. No matter your style or needs, we've got you covered.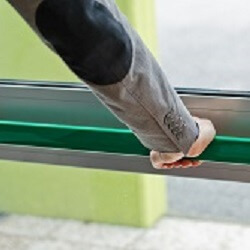 Panic Bars
Panic bars, or crash bars as they are also known are a valuable safety precaution for any office space. In case of emergencies, panic bars are vital to ensure everyone is able to get out safely and quickly.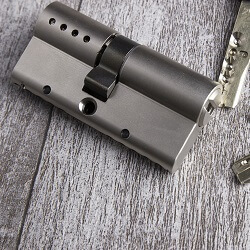 Profile Cylinder Locks
Traditional locks are no match to the security offered by Profile Cylinder lock systems. Consider upgrading your security profile by installing one today.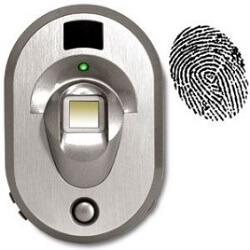 Smart Locks
Making the most sense in today's tech heavy environment. Utilizing keyless entry and even bio-metrics, speak to one of our technicians today to find out more!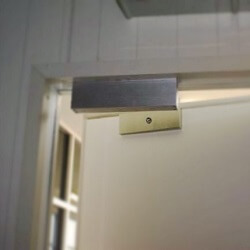 Magnetic Door Locks
This system provides easy access and continued security and they are a viable choice for your property. Fail safe or fail secure options are available to suit your individual needs.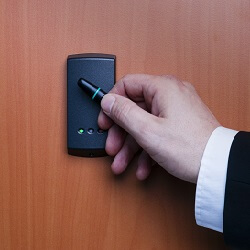 Access Control Systems
Enjoy keyless and keypad entry system for your commercial office space. Access control systems eliminate the need for bulky keys and ensure seamless entry for employees and employers alike.
---
Local Stories
We love hearing from our clients. Check out Jen's story below about her new home in the Old West Austin Historic District, and Keep It Weird!
"My husband and I recently moved to the Old West Austin Historic District. Our house has so much character and charm but I was really worried about our security. All of the old doors looked great but still had the original locks on them. You were recommended to us by a coworker and I couldn't be happier with the job you guys did. Sam, our technician was so helpful, he understood exactly what we wanted and even though we were clueless he was really patient. He helped us pick a mixture of mortise and deadbolt locks that totally kept with the old fashion style of the property. He also installed a smart lock system so that we can control our security from our phones. I feel so much safer, plus the system is very discrete so it doesn't change the old look of the house that I love. I am happy, and so my husband is happy, we can't thank you guys enough!"