Emergency Locksmith Services Austin
Oops, you did it again.  Got locked outcha house, or maybe your car. Oh man, oh man…
Lockouts happen, we can help…
We've all been there.
You are in a rush to a big, important meeting and you close the door exactly at the moment you realize you left the keys inside. You now have to miss the meeting.
Or do you?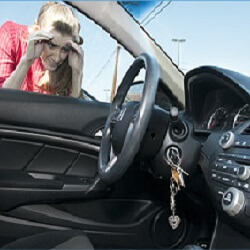 We have technicians, trained in lockout rescues of all types, ready to come to your location and keep you from having a terrible day.  We love being the heroes, and have helped all kinds of Central Texans out of sticky situations and back into their home, office, car (or truck) and quite a few RVs. We have rescued sweet little pups who have conveniently locked themselves inside a car only 5 seconds after their owner hopped out.  We have also come to the aid of quite a few late night, 6th Streeters who just wanted to get back inside their home or car after a loooong night, but unfortunately misplaced their keys.
So what can you do?
Call us now, tell us your story and we will come to your location in a jiffy to speed you back on your way.  Our dispatch team makes sure to take all the information we can so that our technicians can perform your lockout quickly and safely. We also provide upfront pricing, and 24 hour, fast, friendly service.
We also assist with other locksmith emergencies, like securing premises after a break-in.
There are times when emergencies happen, not from your own mistake, but from a malicious or criminal act. We are here for you in these situations, also. We will come to your location and get you secured fast.  We also offer discounts for victims of crimes.  We can fix or replace doors and locks and also rekey locks so that any stolen or lost keys will not have access.  This applies to vehicles, houses and commercial buildings.
Covering all locksmith emergencies, big or small…
For Your Home:
A person's home is their castle, a place where you feel secure and safe. Lost or broken keys disrupt this sense of security and we are the answer to your problem. Our trained certified professionals can replace and repair broken locks or retrieve keys that may be jammed. Whatever your issue is, it can easily be resolved with our efficient and attentive services, so don't hesitate to contact us. Your safety means everything, our aim is to ensure your home protection is not compromised.
For Your Business:
Ensuring the security of your business is one of our top priorities. Emergency lock issues impact your livelihood. Additionally, security systems are vital to keeping inventories segregated into stockrooms or maintenance closets. With all of this, there is an obvious need to keep a commercial locksmith at the ready for any repair or replacement needs. This is exactly why we are the preferred company in the area with around the clock availability, and licenses, reliable technicians.
For Your Car:
Now imagine you are heading out to your car only to discover that you do not have your keys. Pondering whether you left them at your desk, you arrive to see they have been locked inside. It is at this very moment that you will need an automotive locksmith that is a true expert. We will unlock your door without causing damage to your vehicle. We can also provide you with a replacement key should you discover that you have lost yours, or even remove a broken key that is stuck in the door or ignition.
We are proud to help protect residents, drivers, and business owners in the area. Our expert team is here to provide you with top quality service at an affordable price, guaranteed.
Fast
We guarantee speedy assistance with our pros arriving in no more than a short amount of time.
Experienced
All of our technicians are licensed, bonded and insured with 5+ years of experience.
24 Hours
Our experts are on call 24 hours a day 365 days a year.
Let Us Know How We Can Help You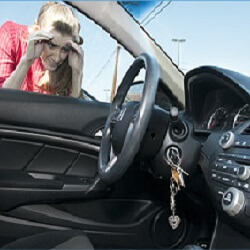 Car Lockouts
Anyone can get locked out of their car at anytime, so keep us on speed dial. We offer key replacement and lock repair services to get you back on the road fast.
Home Lockouts
Whether you forgot your house keys somewhere or they are lost and gone forever, we will get you back inside asap.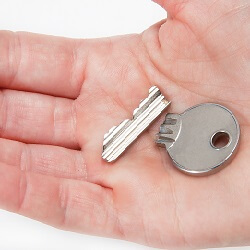 Broken Key Replacement
Broken key extraction is one of our specialties and we can take care of everything without doing further damage to your property.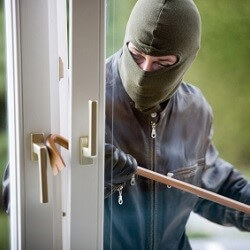 Burglary Damage Repair
If you experience a break in we will handle all of your repair needs so you can feel safe again. Call us for a free security audit and quote today.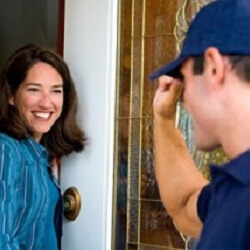 Lock Change and Rekey
Upgrades and replacements for every door. No matter your style or needs, we've got you covered.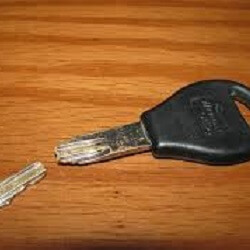 Car Key Replacement
We provide key replacement and re-keying services on domestic and foreign cars of all makes and models. We also offer laser cutting and immediate responses to your calls!
Local Stories
One of our customers experienced a very common situation at the Blanton Museum Of Art at the University of Texas at Austin. A big thank you to Susan for sharing her story!
"My husband and I decided to expose our kids to some culture and last week we took them to visit the Blanton Museum. We had a nice time but when we left, we got back to the car only to see the keys had been locked inside. By this time our 3 kids were tired and hungry and we were in no mood to wait around forever for someone to show up. I am so thankful that we called you and not some other company. Our technician, Tim arrived in about 7 minutes, and in less then 15 minutes we were in the car and on our way to dinner. Tim was so nice, he even helped distract our children from how hungry they were. I have a tendency to misplace my keys a lot and I will definitely be keeping you on speed dial. Thanks again!!"
Written to us by one relieved mom