Answering your questions day and night.

Want to find out how we can get you back into your car without causing any damage? Do you have questions about service costs? Browse our FAQ page and feel free to contact us if you can't find what you are looking for.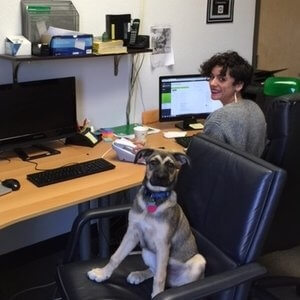 Are you a local company?
Yes! We are locally owned and operated and serve the surrounding areas as well.
How do I know if my locksmith is licensed and certified?
Ask to see their State Government issued Security Employee Licence. Also, most reputable companies will list their Master Security Licence numbers on advertisements, websites, etc…
How much does it cost to hire a locksmith?
Prices will vary depending on the specific job, but we will make sure you are fully aware of the cost before we begin work.
Additionally, it is always wise to invest in quality. We are fully licensed, bonded and insured so our work is backed by warranties and industry standards. Qualified professionals will get the job done right the first time and their experience will allow them to get the work done faster than someone with out the proper training. Finally, professional work is more likely to last longer without the need for repairs or maintenance. You will save money in the long run and have the added bonus of a piece of mind.
What is rekeying?
Also called "changing the locks" rekeying is a necessary step upon possession of a new home or business. In order to ensure security, it's worth your time to have the locks changed on your premises and updated to the highest security standards. Call our experts today for more information.
What types of locks do you work with?
We work with a wide variety of lock systems including deadbolt, keyless entry, master key systems, panic bars, and fobs. No matter what your needs are, we have the tools and qualifications to help you.
I had a key made at a hardware store and it doesn't work..why?
Hardware stores are not professional locksmiths, therefore their products are not guaranteed like ours are. Our machines are routinely calibrated to ensure accurate reproduction of usable keys, and our dedication to excellence makes all the difference.
When you open my car door are you damaging the lock?
Absolutely not!
Our automotive locksmith team undergoes years of training and has the necessary equipment to get the job done without causing any damage. We use proven techniques and are backed by our fully licensed professionals. When done incorrectly you could end up spending hundreds of dollars or more on repairs, don't take that risk. We guarantee all of our services, so give us call and trust in the experts.
If a key says; ||Do Not Duplicate|| can I get a copy anyway?
If you want to copy a key first check for any of the following markings:
"Do Not Copy"
"Do Not Duplicate"
"Unlawful to Copy"
In such cases is still possible to have a replica made, but you must complete a form titled; "Request for restricted keys," along with a letter of authorization. Guidelines for the document include:
Must be written on company letterhead
Clearly identify the key that you want to have copied
State the number of keys that need to be made
Include the name and contact information of the person submitting the letter
Please note that we do reserve the right to refuse a request for a duplicate key.
Do you service commercial properties?
Yes! We have the tools and expertise to deal with all types of jobs. Commercial systems can require continual maintenance and repair and we can help you chose the best system to suit your needs.
[opty_stars_rate_bar size="medium"]