Rely On Us For All Your Mailbox Lock Needs
Secure Your Incoming Mail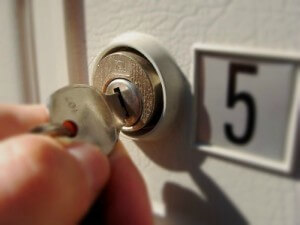 Do you require assistance securing your incoming mail? Today, identity theft and mailbox tampering concern many people.
Unfortunately, residents of Austin and surrounding communities sometimes encounter these unsettling personal security threats.
Not to worry!
512 Austin Locksmith offers complete mailbox lock services in Austin Texas and surrounding areas. Call us whenever you require assistance solving a mailbox lockout problem, or a mailbox lock repair or installation issue!
512 Austin Locksmith: A Full-Service Company
One important reason to contact us whenever you require assistance securing incoming mail involves our extensive locksmithing experience. We provide comprehensive residential, commercial and emergency lock services.
Households and businesses sometimes require a qualified 24-hour locksmith on short notice. You can call us whenever you need a capable locksmith.
The Problem Of Identity Theft
Mailbox security issues concern many people because of the growing problem of identity theft. Criminals sometimes steal important personal information from unsecured residential or commercial mailboxes.
The United States Postal Service as a policy won't permit customers to install mailboxes which necessitate postal workers to carry keys. You cannot secure outgoing residential mail in a locked box in most situations. However, you can obtain locked mailboxes designed to secure incoming mail deliveries. We'll help you install these specialized mailboxes and locks.
Types Of Mailbox Locks
Today, you can select locks for both curbside mailboxes and mailboxes attached to a property's exterior. Choosing the best mechanism often requires matching the lock to a specific mailbox brand.
When you need help resolving complex mailbox installation and repair issue, We furnish quick, knowledgeable assistance. We offer a full range of mailbox lock-related services.
Why Customers Select Us
Customers in Austin and surrounding areas rely on us as a full-service local locksmith. We offer a number of advantages:
A complete residential locksmith service
Commercial locksmith skills to handle complex assignments
Friendly, well-trained technicians
A responsive 24/7 emergency locksmith service
Dependable locksmithing solutions for mailbox lock problems
A fully licensed, bonded and insured company
Fast response times of a short amount of time
Fair, upfront pricing
Competitive rates
Our Mailbox Services
We install, repair and replace both commercial mailbox locks and residential mailbox locks. Call us whenever you require a skilled mobile locksmith to perform any of these important services:
24/7 Mailbox Lockout Service: Locked out of your mailbox? Call us for immediate assistance!
All Type of Mailbox Installations: We install locking mailboxes correctly.
Mailbox Key Duplication: We routinely create duplicates and spare mailbox keys for home and business owners. We perform this assignment very quickly.
Mailbox Key Replacement: Whether you key is lost, stolen or broken, we can replace it quickly.
All Type Of Mailbox Lock Installations: Customers depend on us to install a variety of mailbox lock mechanisms. We've obtained experience installing a variety of different mailbox models and brands.
Community Mailbox Locks Replacement: Has your community mailbox malfunctioned recently? We'll replace the lock accurately.
Commercial Mailbox Lock Change: We change locks for owners of commercial mailboxes!
Private House Mailbox Lock Change: Ask us to assist you in changing the lock on your residential mailbox. Our team of experts will perform this task rapidly.
Contact Us
The bottom line is, we offer fast, reliable locksmith services for all your home, car and office needs. And, we are your top choice in the area for assistance when it comes to your mailbox locks. So, contact 512 Austin Locksmith today!